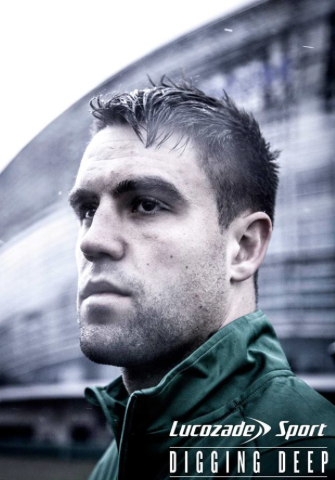 I think that I've it extremely clear to the whole population of Ireland that I fancy the pants of Munster rugby player Conor Murray and if not just look at my other blogs, my twitter, facebook, instagram, phone, bedroom, or well anything I own really. He's absolutely spectacular looking and with the Irish rugby November matches coming up Murray's regularly spotted on the IRFU website, the six 1 news, the papers and ehm on my blog, but what's the best thing about Murray's publicity you may ask?
Well it could be that he's an ambassador for Lucozade sport and you know what that means.... ADVERTISEMENTS!!!!
You can only imagine my excitement when I was sent a link to this video on a drear November evening and to brighten up such a dirty day I've decided to share it with you too. The only thing I can think of to make this video more impressive was if he were in Thomond Park and talking about Munster (sorry I'm biased) and well ehm, I suppose if he had no top on but shur look we'll settle for what we're given.
This video really shows what it is that makes Murray top number 9 in the country and what a man he is.
You may need to sit down!!
Deep Breaths...